Maria Ackrén
Immikkoortortaqarfimmi pisortaq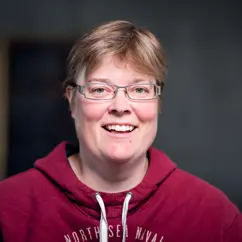 Najugaq
Ilimmarfik, Manutooq 1
Postboks 1061
3900 Nuuk
Immikkoortortaqarfimmi pisortaq, lektori, ph.d.
Inuiaqatigiilerinermik, Aningaasaqarnermik Tusagassiornermillu Ilisimatusarfik
Issittumi Inuiaqatigiilerinermik Aningaasaqarnermillu Ilisimatusarnermut Immikkoortortaq
Allaffik: C231
---

Min forskningsprofil er fokuseret på selvstyrende områder i verden - med særskilt fokus på de nordiske selvstyrende områder Grønland, Færøerne og Åland
Maria Ackrén er lektor i Politologi ved Instituttet for Samfund, Økonomi og Journalistik ved Afdelingen for Samfundsvidenskabelige studier.
Som lektor har jeg arbejdet ved Ilisimatusarfik sedan 2011, men jeg har også undervist og forsket ved Åbo Akademi i Finland sedan 2005 og været gæsteunderviser ved Mittuniversitetet i Östersund i Sverige. Jeg interesser mig også for internationale relationer i en arktisk/grønlandsk kontekst, ø-studier, regionale partier samt kvalitative metoder. Min forskning ligger typisk i gråzonen mellem komparativ og international politik.
MA er aktiv i følgende netværk: UArctic Network on Geopolitics and Security, Global Research Network on Comparative Territorial Autonomies og lignende netværk. MA er docent ved Åbo Akademi i Finland og affilieret forsker ved Ålands fredsinstitut, the Institute of International Affairs and its Research Centres, the Centre for Small State Studies and the Centre for Arctic Policy Studies at University of Iceland. MA har deltaget i forskellige nordiske og internationale projekter.
Sammisat
Arktiske forhold i internationalt perspektiv
Kalaallit nunaat nunat assigiinngitsut akornanni
Komparativ metode
Namminersorneq
Nunat avannarliit
Naalakkersuinikkut aqutsineq
Qeqertanik misissuinerit
Regionale partier i nordisk kontekst
Qupperneq ugguuna siammarteruk