Rachael Lorna Johnstone
Professori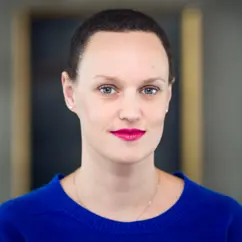 Najugaq
Ilimmarfik, Manutooq 1
Postboks 1061
3900 Nuuk
Professori
Inuiaqatigiilerinermik, Aningaasaqarnermik Tusagassiornermillu Ilisimatusarfik
Issittumi Inuiaqatigiilerinermik Aningaasaqarnermillu Ilisimatusarnermut Immikkoortortaq
---
Rachael Lorna Johnstone is professor of law at Ilisimatusarfik (the University of Greenland) and at the University of Akureyri.
Professor Johnstone specialises in Polar law: the governance of the Arctic and the Antarctic under international and domestic law. She has published widely on the rights of indigenous people; governance of extractive industries in the Arctic (with special emphasis on Greenland); international human rights law; international environmental law; state responsibility and due diligence; and Arctic strategies. Her books include Regulation of Extractive Industries: Community Engagement in the Arctic (Routledge 2020) with Anne Merrild Hansen, Arctic Governance in a Changing World (Rowman and Littlefield 2019) with Mary Durfee, and Offshore Oil and Gas Development in the Arctic under International Law: Risk and Responsibility (Brill 2015).
Professor Johnstone is an active member of the International Law Association and two thematic networks of the University of the Arctic: on Arctic Law and on Sustainable Resources and Social Responsibility. She is the deputy member for Iceland on the Social and Human Working Group of the International Arctic Science Committee.
Professor Johnstone holds a doctorate in juridical science from the University of Toronto (2004), an M.A. in Polar Law from the University of Akureyri (2014), an LL.M. (magna cum laude) in Legal Theory from the European Academy of Legal Theory (2000) and an LL.B. (Hons) from the University of Glasgow (1999).
Sammisat
Gas
International lov
Kulbrinte
Menneskerettigheder
Nunasiaateqalerneq
Olie
Oprindelige folks rettigheder
Polar lov
Aatsitassarsiorneq
Qupperneq ugguuna siammarteruk